Prehistory Interpretation Centre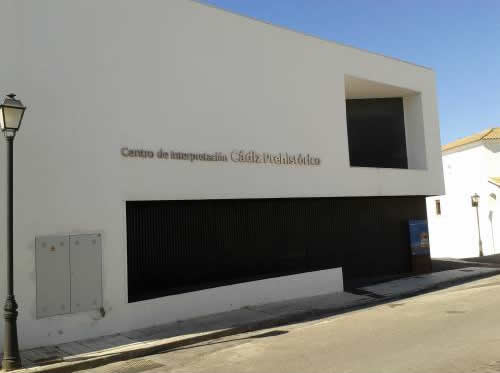 The Interpretation Centre "Cádiz Prehistórico" in Benalup-Casas Viejas, expects to bring the visitor closer to the reality of the Cádiz Prehistory. The public will have the opportunity to get to know these exciting cultural moments. It is Archeology, along with a number of endless sciences which is allowing discovering and understanding the characteristics that defined the different periods of Prehistory in the province of Cádiz.
Benalup-Casas Viejas, is the chosen place to welcome the Prehistory of Cádiz, as it is an incomparable setting within the context of the Prehistory of Cádiz. It was here when, at the beginning of the 20th Century, there were discovered the cave paintings of El Tajo de las Figuras Cave, next to the Lagoon of La Janda. And it is since that moment when the province of Cádiz acquires a great scientific prominence, being studied by prestigious national and international Prehistory historians. Nowadays, this scientific research is followed by diverse institutions and professionals in this subject.
The Interpretation Centre is located in a new-built building. This building uses new architectonical elements that jumble with the landscape of the area.
The Governing Board of Cádiz has carried out all this through the project CULTURCAD, managed by the IEDT and financed jointly by FEDER, framed within the Integrated Operative Program of Andalusia 2000 – 2006, financed by European Funds of Regional Development.
Address: Calle Huelva s/n. 11190 Benalup-Casas Viejas (Cádiz)
Website: www.centroprehistoricobenalup.com / Email: This email address is being protected from spambots. You need JavaScript enabled to view it.
Opening Hours: Winter: From 10 to 14h. – 16 to 18h. / Summer: From 10 to 14h. – 18 to 20h.
(Open from Tuesdays to Saturdays)
Fees: Under 14 and older than 65: 2€ / Adults: 3€
---