Greetings from the Mayor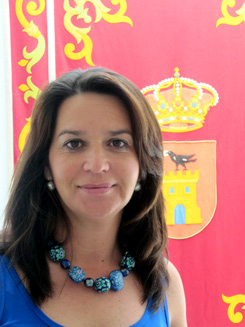 As the Mayor of Benalup-Casas Viejas I do welcome you to the website of the City Council, an area of information through the Internet in which you can know better our township, its and administrative management and
 its tourist resources.
It is located in the core center of the region of La Janda and the Natural Park of Los Alcornocales. Benalup-Casas Viejas is a village that bets for an economic and sustainable tourist development, preserving its identity signs and maintaining its environmental values.
Over our history, anonymous men and women have contributed with their effort to the prosperity of Benalup-Casas Viejas, a village of open character, tolerant, solidary, and always disposed to sheltering those who visit us.
The management of the City Council is renewed and sensitive to the possibilities the new technologies offer us to promote a more transparent and open municipal administration to the collaboration and civic participation.
In this website and in the social networks of Facebook, Twitter and Tuenti we offer updated information about our township and the City Council, easing so channels of interlocution with the aim to build together the best future for Benalup-Casas Viejas.
Amalia Romero Benítez.
The Mayor of Benalup-Casas Viejas.
---